Applications and Benefits of Flexible Packaging Laminates
Flexible packaging is a worldwide industry offering a vast range of options for a variety of products. In fact, laminating adhesives is expanding as part of the flexible packaging. Flexible packages now make up 74% of overall volume in applications for laminating adhesives in industries such as: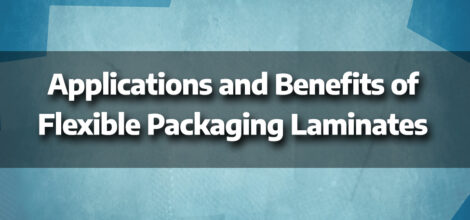 Pharmaceutical
Cosmetics
Dental
Sterilizers
First Aid
Lubricants
CBD / Cannabidiol
Automotive Aftermarket
and more
The Flexible Packaging Laminating Process
When packages are laminated, two or more flexible packaging webs are joined together using a bonding agent. These webs are made up of papers, aluminum foils, or films. The webs are then bonded by applying an adhesive to the substrate web, which is less absorbent than the other. It is pressed onto the second web to produce a two-layer laminate.
Benefits of Flexible Packaging Laminate
Flexible packaging laminates offer benefits such as:
Improving the strength of the material by making it harder to tear or rip
Increased protection during packaging, distribution, and storage
Protection from outside agents that can cause deterioration (such as light, gas, or moisture)
Keeping the product fresh and usable
Maximum sealing
Cost-effective solutions
Customized features for all industries
Lower production costs
Ease for consumers
Environmentally friendly
Applications for Flexible Packaging Laminates
Many manufacturers are discovering the innovative advantages of flexible packaging. For any product that needs protection or long shelf life, flexible packaging laminates have become the go-to solution. Industries such as the healthcare field, cosmetics industry, insulation, lubricants, pharmaceuticals, and many others benefit from the solutions flexible packages provide.
At Liquipak, we have been helping customers with flexible pouch packaging solutions since 1955. We look forward to continuing to do so with innovative products and cutting-edge processes. Contact us today to learn more about what we can do for you and your business.