Contract Packaging, Kitting and Assembly Services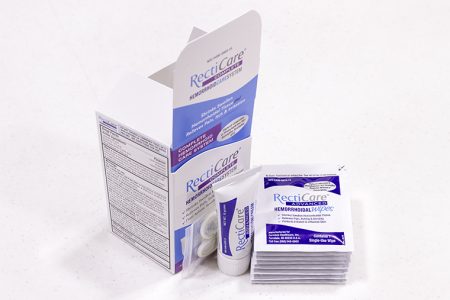 Kitting and assembly services for flexible packing
Our kitting and assembly services add a value component to your contract flexible packaging project. Our versatile and strategic solutions deliver professional results at very affordable prices. We can assemble any combination of items, including packets, tubes, bottles, jars, unique parts, and literature to create a distinctive packaging configuration.
We can build multi-packs, dispenser cartons, point-of-purchase, as well as other kit types for retail use. Professional quality and eye-catching promotional kits can be assembled from trial sizes, sample packs, instructional booklets, and coupons. Cartons, corrugated shippers as well as heat sealed and zippered bags are among the many packing choices, and we will bar code, bundle, and shrink wrap them according to your desired quantity and specifications. We also offer bulk counting services, and inventory system, matching packaging and components while providing you with rapid and accurate reconciliations.
Our fast turnaround labor-saving kitting and assembly services have earned us an outstanding industry reputation and keep customers returning. We also offer a variety of ancillary services to fulfill your complete contract packaging needs. For more details on the extensive capabilities of our kitting and assembly services, read below, or contact us today to learn how we our services will benefit your next project.
Past Projects – See a few examples of how we help our clients to achieve their success
---
Contract Packaging, Kitting and Assembly Capabilities
General Capabilities
Kitting
Assembly
Aggregating
Custom Packaging
Counting
Inventory Control
Accountability
cGMP
Components
Packets
Tubes
Bottles
Jars
Unique Parts
Literature
Kitting Assembly & Aggregating
Kit Assembly for Professional Use, Retail Sales & Samples
Bundles & Multi-Unit
Dispenser Cartons, Unit-Cartons, & Professional Sample Cartons
Bags (Zippered or Heat Sealed)
Multiple Unit-Carton Corrugated Shippers
Display & Point-Of-Purchase Cartons Multi-Packs
Inserts & Coupons
Instructional Booklets
Custom Packaging
Custom Carton Configurations
Shrink Wrapping & Bundling
Glue-Dots
Sleeves
Bar Code Labeling
Bulk Counting
Automated counting
Hard parts
Tubes
Assembly Services
Manual
Automated Counting Equipment
Carton Assembly
Shrink Wrap
Multiple Component Cartons
Bags and Seals
Assembled Products
Sample Tubes
Packets
Hard parts
Printed Materials
Drug Samples
Cosmetic Samples
Retail
Professional Samples
Additional Services Provided
Re-Packaging
Re-Inspection
Zip Lock Bagging
Heat Seal Bagging
Secondary Services Offered
Tooling
Inventory
Bar Coding
Shrink Wrapping
Tipping
Component Sourcing
Printing
Inspection
Complete Batch Records and Traceability
Final AQL Inspections
Inventory Control
Additional Information
Industry Focus
Pharmaceutical
Cosmetics
Household Products
Industrial Lubricants
Sporting Goods
Gun Lubricant
Fishing Reel Lubricants
Industry Standards/Certifications
ISO 9001:2015 Certified QMS
FDA Registered Drug Repackager
Medical Device Facility
EPA Registered