Flexible Packaging for Emerging Industries
Flexible packaging has become a popular means of increasing appeal across a wide range of products. Due to polymer additions and different manufacturing methods, flexible packaging has many things going for it. According to the Flexible Packaging Association, "flexible packaging is any package or any part of a package whose shape can be readily changed." In the next decade, flexible packaging is expected to surge in popularity among a wide range of manufacturers.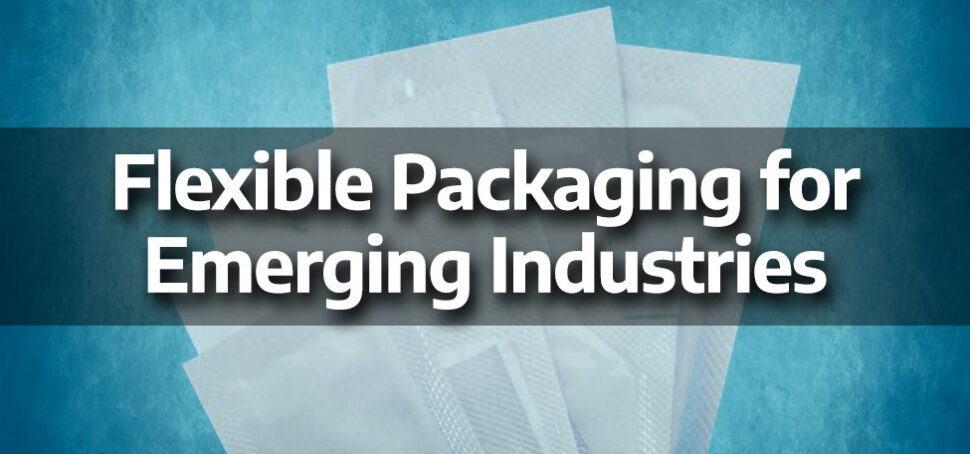 Benefits of Flexible Packaging
Convenience and durability
High portability
Ease in opening and in resealing
Overall cost savings
Frequent technology advancements
Common Examples of Flexible Packaging include:
Shrink films
Bags
Sleeves and carded packaging
Tubes
Pouches
What Makes Flexible Packaging So Popular
If there is one thing which has made flexible packaging so popular for start-up industries, it is the convenience it offers consumers. People are busy and like the convenience of products that are not only easy to open, but can easily be used, stored, carried and disposed of. People want products that cater to an active, busy lifestyle.
Flexible Packaging in Multiple Applications
What better fit for the modern lifestyle than flexible packaging. Convenient packaging is not just meant for the food and beverage industries. Flexible package solutions are seeing a growing demand from many sectors:
Pharmaceuticals
Personal care items
The health industry
Cosmetics
Dental solutions
Sterilizers
First Aid
Lubricants
CBD/Cannabidiol
Automotive market
Due to manufacturers' efforts to reduce the negative impact of certain types of packaging on the environment, flexible packaging is emerging as the new leader. According to MarketWatch, the global flexible packaging market was valued at USD 234.36 billion. It is expected to reach USD 342.85 billion by the end of the forecast period growing by 5.92% CAGR. New market opportunities targeted by the flexible packaging market industry include:
Manufacturers
Consultants and Investment Bankers
End Users
Distributer and Supplier companies
Research Institute / Education Institute
Liquipak has decades of experience in designing flexible packaging for liquids. We provide solutions for many industries, including detergent, CBD oil, pharmaceutical, dental, cosmetics, first aid, and automotive aftermarket flexible packaging. Please contact us to learn more about how we can help your business produce a flexible package that will be both meet your requirements and be cost-effective.