Flexible Packaging & Recycling
Flexible packaging is extremely popular in all industries for many diverse products, but there is a debate over its recyclability. If you are familiar with flexible packaging, you probably know it's been traditionally challenging to recycle. The main reason is flexible packaging's multilayer plastic structures are difficult to separate at a recycling facility. However, because it requires less material than other packaging to do the same job, it typically sends less materials to landfills than other types of packaging. The good news is there are programs in place to recycle those flexible packaging items you've used in your home or business.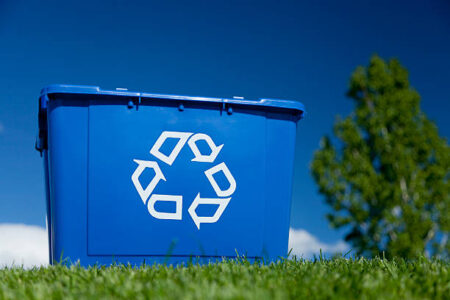 Have a look at some of the flexible packaging recycling options available to you:
Multi-Material Flexible Films
This packaging contains different layers of materials, such as paper, plastic, coated paper, foil, or film. These are carefully engineered products. They offer product safety, durability, and extend product life. Their construction, however, makes them more difficult to recycle. Multi-material films can be reused through a waste-to-energy facility.
Single-Layer Polyethylene (PE) Films
These are your typical grocery bags. Since most curbside programs don't recycle these, you can drop them off at your local grocery stores. The store collection program is called WRAP (Wrap Recycling Action Program), available to over 90% of Americans. Their bins are found at over 18,000 retail and grocery stores nationwide.
Today, many collaborative programs are developing new recycling technologies, including:
How2Recycle + Wrap Recycling Action Program (WRAP)
They remind consumers to bring in their unused plastic bags for recycling.
Collection and Screening at MRFs
Groups such as Materials Recovery for the Future (MRFF) in the US use industry-wide collaborations that seek technologies to collect, sort, and find outlets for flexible packaging materials.
Hefty® Energy Bag™
This pilot program keeps flexible packaging out of landfills by using a proprietary process to convert non-recycled plastics into high-value crude oil.
R&D facilities are working on new packaging material technologies to reduce your carbon footprint. For over 60 years, Liquipak has implemented the latest technologies to best serve our customers and the environment. We operate an ISO 9001:2015-certified facility and operate under EPA and FDA cGMP regulations. Contact our team can help you with flexible packaging solutions to meet your needs.