How to Choose a Flexible Packaging Manufacturer
Choosing the best flexible packaging manufacturer can make a big difference to your business's bottom line.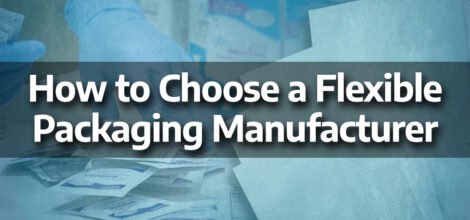 The following are a few tips to help you in the selection process:
Look at the supplier's qualifications.When you choose a flexible packaging manufacturer, be sure to ask:
How long have they been in business?
What types of services do they offer?
What do their production and operations look like?
If a packaging manufacturer has not grown with the times, you may find partnering with them will result in higher costs and lower quality. When a manufacturer has built a solid reputation for years, you can be assured that they will be able to meet your requirements.
Consider the manufacturer's production processes. Any qualified manufacturer should be willing to share their company's project and quality control processes with you. If a flexible packaging manufacturer hesitates to explain how they will meet your project's specifications, it might suggest they do not have the ability to fulfill your orders.
Examine the firm's reputation.When choosing a flexible packaging manufacturer, you need to know their reputation. You can find this out by looking at their customer testimonials, their products' quality, and their after-sales service. Discover for yourself what their capabilities are and if they create the types of flexible packaging you need. The right manufacturer will be credible, reliable, professional, and meet your specifications.
The benefits of working with a reputable, qualified and proven flexible packaging supplier will improve the quality and value of your project. Liquipak has decades of experience in designing flexible packaging for liquids and semi-liquids. We provide solutions for many industries, including detergent, CBD oil, pharmaceutical, dental, cosmetics, first aid, and automotive aftermarket flexible packaging. Please contact us to learn more about how we can help your business produce a flexible package that will meet your requirements and be cost-effective.