Make Your Flexible Packaging Stand Out
The marketplace is crowded. Grabbing a potential customer's attention is more complicated than ever. To attract buyers to your product, you need to be able to stand out from your competitors. Flexible packaging offers unique and innovative design options to set your product apart. The following are a few features that can help separate your flexible packaging from the crowd.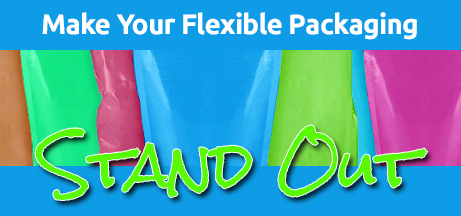 Striking Graphics
If you want your products to catch the customer's eye and not get lost among the various products on the shelves, be creative in the graphics you use. Think bright, high-impact colors and the mix of different kinds of finishes, including gloss, matte, and metallic. You can even go a step further and have attractive photography or illustrations printed on your packaging for a unique look.
Safety Benefits
Flexible packaging delivers many advantages for product safety. There are many types of film structure options to help protect your products in the store and during shipping. The use of multi-layered film structures forms barriers for improved protection, prolonged shelf life, and tamper-resistant packages.
Unique Features
The demand for more convenience in packaging from consumers is creating innovative features in the packaging industry. Flexible packaging provides many choices to meet special requirements. These options can include tear notches, zip locks, spouts, and seals, allowing the package to be easily accessible, resealable or in different shapes and sizes.
Eco-friendly Designs
As more consumers become promoters of sustainability, the fact that flexible packaging makes less of an environmental footprint becomes more important. Flexible packaging made of recyclable materials and single-use packaging are essential factors in the reduction of waste.
Liquipak provides flexible packaging solutions to meet the exact needs of many industries. These markets include detergent, pharmaceutical, dental, cosmetics, first aid, and automotive aftermarket flexible packaging. Please contact us to learn more about how we can help your business produce a flexible package that will meet your exact requirements.