Sustainability in the Packaging Industry and its Effect on Consumers' Decisions
Consumers make clear statements about the types of purchases they make. Sustainability is one of the key factors in helping consumers decide which product to choose. When evaluating sustainability, consumers consider four factors: recycling, down gauging, optimizing shape, and safety.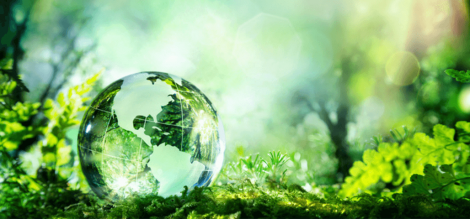 Recycling
Minimizing environmental impact is being felt across the whole packaging market. The single most significant driver of sustainable packaging has been the introduction of "reduce, re-use and recycle."
Down gauging
In other industrial packaging segments, sustainability efforts are continuing to focus on material reduction or down gauging. Engineers have succeeded in improving packaging performance while using fewer materials in all formats. Technical advances have also taken place in cutting the weight of plastic films without sacrificing strength and performance.
Optimizing pack shape
Another key influencer is the shape of the pack itself and how it can maximize cargo space without compromising protection. This practice is running in parallel to the development of packaging materials that offer same or better performance when reducing materials usage. Both are having and will continue to have, a positive impact on transportation costs.
Safety
Governments and public sector organizations are interested in controlling packaging waste. The packaging industry needs to balance this concern with the necessary protection that packaging provides its product-particularly when dealing with hazardous or sensitive materials.
Liquipak has led the flexible packaging industry for over 50 years. An ISO: 9001 registered facility, we know how important it is to not only understand what consumers value but how to manage regulation standards while working toward cost-effective production solutions. We are here to help you meet the requirements of the packaging industry and your business goals.  Contact us and let us know how we can help you with your next project.