The Advantages of Flexible Packaging Foil
One effective packaging solution on the market today is moisture barrier bags, sometimes called Mylar bags, alufoil, or foil bags. They are constructed of low waste materials, which makes them an excellent alternative to traditional packaging.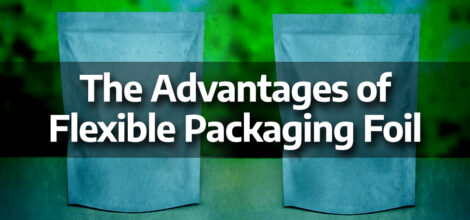 The following are some of the advantages of flexible packaging foil:
Appearance
The business world is competitive and flexible packaging with foil offers many designs and styles to promote your brand. With custom embellishments, your packages will stand out from competitors' packages.
Safety
Foil packaging has the ability to meet industry safety, both U.S. and international standards assuring your product reaches customers as intended.
Customization
There's just no comparison between rigid packaging and flexible foil packaging. For example, flexible foil can be shaped like the product to stand out from the competition's more traditional packaging.
Resealability
A flexible packaging foil product can often be resealed by the consumer instead of buying zip lock bags. This resealable advantage saves consumers money because they don't have to purchase additional storage bags and helps you to sell more of your product.
Recyclability
One trend for most products today is recyclability. By providing label instructions to recycle the packaging, you help customers dispose of the package properly and help the environment.
Environmentally Friendly
With heightened awareness of the environment, flexible packaging foil products are the wave of the future. In production, they consume minimal power and resources to make them the best option for the environment.
Liquipak provides flexible packaging solutions to meet the exact needs of many industries. These markets include detergent, pharmaceutical, dental, cosmetics, first aid, and automotive aftermarket flexible packaging. Please contact us to learn more about how we can help your business produce a flexible package that will meet your exact requirements.