The Benefits of Flexible Packing For Startup Manufacturers
The use of flexible packing is increasing across several industries as startup manufacturers explore its benefits. While flexibility is the main reason for considering this packaging option as a practical solution, it offers more benefits from customization to cost savings.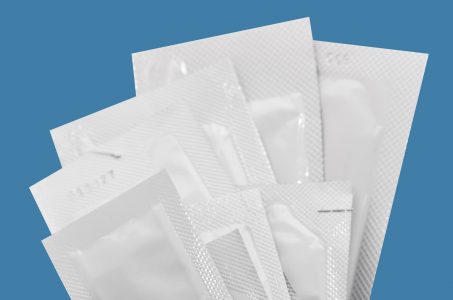 Flexible film provides extensive capabilities for customization to meet the requirements of the product being packaged. Regardless of the design, size, and shape, flexible packaging allows startups many options for unique and cost-effective packets to stand out from more established competitors.
Versatility is a key factor in flexible packet solutions. With a wide range of choices in flexible packing, one can produce a package capable of standing up, hanging from a peg display, or sitting on a shelf. This wide range of offerings allows startups to have a choice that works well for their product while reducing costs.
When designing with flexible packing films, there are many considerations to evaluate. These choices include sturdiness and tear resistance, secure storage and distribution, safety and freshness, and security from environmental factors such as moisture, light, and temperature.
Considering that flexible films can be customized to the particular size of the product, waste of material is held to a minimum. This advantage offers a higher product to packing ratio that reduces the cost for the startup manufacturers. The relatively smaller size of flexible packets also provides for more efficiency when packing for delivery, lowering transportation cost.
In order to protect and secure the products for shipping and retail settings, three major forms of films used are polyethylene, polyolefin, and polyvinyl chloride. Every type of film features unique abilities, making them appropriate for a specific application. When needed, they can be combined to create multilayer films with distinctive barrier qualities for improved protection and longer shelf life. Flexible film also adds a kind of tamper-resistance to the packaged goods.
Finally, flexible packaging is a more cost-effective way to provide samples to potential customers. Flexible package suppliers can offer low production runs to fill small packets with exact measurements to reduce product waste for sample packets.
Liquipak has provided solutions for startups in many industries including detergent, pharmaceutical, dental, cosmetics, first aid, and automotive aftermarket flexible packaging. Please contact us to learn more about how we can help your business produce a flexible package that will help your product stand out from the competition.