What are the Essential Flexible Packaging Materials?
Think about all of the goods you buy, such as cosmetics, drug and pharmaceutical items, medical supplies, automotive products, personal hobby products, and more. Nearly everything comes in its own customized packaging, often flexible. Flexible packaging solutions have made a massive impact on all of those industries.
Stand-up pouches, flexible films, and foil packaging are among the most important flexible packaging materials. Here we will examine why to use flexible packaging and its benefits.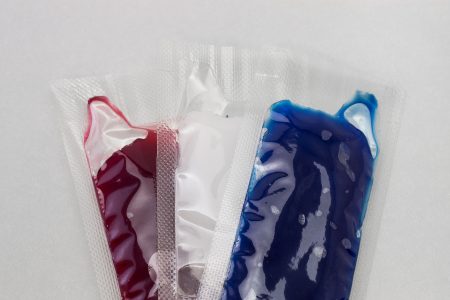 Why Use Flexible Packaging?
Many companies use flexible packaging almost exclusively. Flexible packaging is less expensive and more versatile than other types. Many products need the protection durable packaging and flexible packaging delivers. Flexible packaging adapts to the product it is protecting because of the various shapes and sizes available. This is welcome news for any company with products looking for packaging options. Today, flexible packaging offers businesses much more efficient, effective, and environmentally friendly choices.
Flexible Films
Businesses can use flexible films for various products, including perishable goods, those that need protection from water or moisture, antiques, animal feed, pharmaceuticals, office equipment, restroom products, and household items. Flexible films come in many variations, including:
Polycarbonate (PC) – a moisture and heat-resistant barrier with machinability.
Ethylene Acrylic Acid (EAA) – a layer between aluminum foil and other polymers.
Polyvinyl Chloride (PVC) – a gas/aroma barrier with machinability.
Polyethylene Terephthalate (PET) – a film which provides machinability strength; PET is a gas/aroma barrier, moisture barrier and heat resistant.
Ethylene Vinyl Alcohol (EVOH) – an oxygen barrier is often placed between polyethylene and polypropylene films. EVOH must be protected from all moisture.
Polystyrene (PS) – a printable and gas-permeable film that can be combined with other gas/aroma barriers.
Foil Packaging
Foil is used in medical, pharmaceutical, and dental industries because it is great at keeping products stable and effective. It blocks contaminants, ensuring a product's shelf life. An added benefit is foil packages ability to be recycled.
Since 1955, Liquipak has supplied industries with flexible packaging and manufacturing services. Our customers rely on our quality, reliability, and cost-effective solutions to help drive their businesses. We operate an ISO 9001:2015-certified facility and operate under EPA and FDA cGMP regulations. Our unique flexible packaging solutions meet customer demands every day. Contact us to find out more about our pouch packaging solutions for your business.