Why Choose Flexible Packaging Fitments for Non-Food Products?
Flexible packaging fitments are more functional than other packaging methods for your non-food products. If you're looking for an eco-solution, you can efficiently dispense any type of non-food product, including hand soap, motor oil, and cleaning chemicals, through flexible packaging.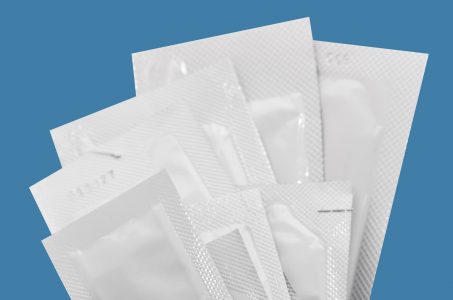 Advantages to flexible packaging fitments include:
Make Your Brand Stand Out
You are routinely in steep competition with other businesses to make your product stand out. Flexible packaging can help get you there. They offer a wide range of design options and longer shelf life, even once someone has opened the package.
Flexible Packaging Fitments Are Safer
Today's packaging features closed-loop systems that eliminate contact exposure and make cross-contamination less likely.
Consumer-Friendly
Flexible packaging is convenient for consumers of all ages and abilities. This type of packaging helps you "get it all out" to the last drop, reducing waste and saving money.
Environment-Friendly
Flexible packaging offers less in-process waste and greenhouse gas emissions. Film solutions used in flexible packaging offer mono-layer technologies that make recycling simpler.
Streamline Your Business
With flexible packaging, you can optimize your logistics because flexible packaging offers more efficient shipping and warehousing options.
The Packaging Answer for a Variety of Industries
Flexible fitments solutions are designed with the consumer in mind to work well. Regardless of age or ability, flexible fitments come in a wide range of caps, connectors, and taps for several industries:
Beauty & Personal Care – Hand sanitizers, hand soaps, shampoos, sunscreens
Cleaning Chemicals – Glass cleaners, floor care, laundry detergents, vehicle care
Automotive Fluids – Motor oils, brake fluids, engine additives.
Pharmaceuticals – Biologic fluids, mixing and testing packaging
At Liquipak, we have been helping customers with flexible pouch packaging solutions since 1955. We look forward to continuing to do so with innovative products and cutting-edge processes. Contact us today to learn more about what we can do for you and your business.